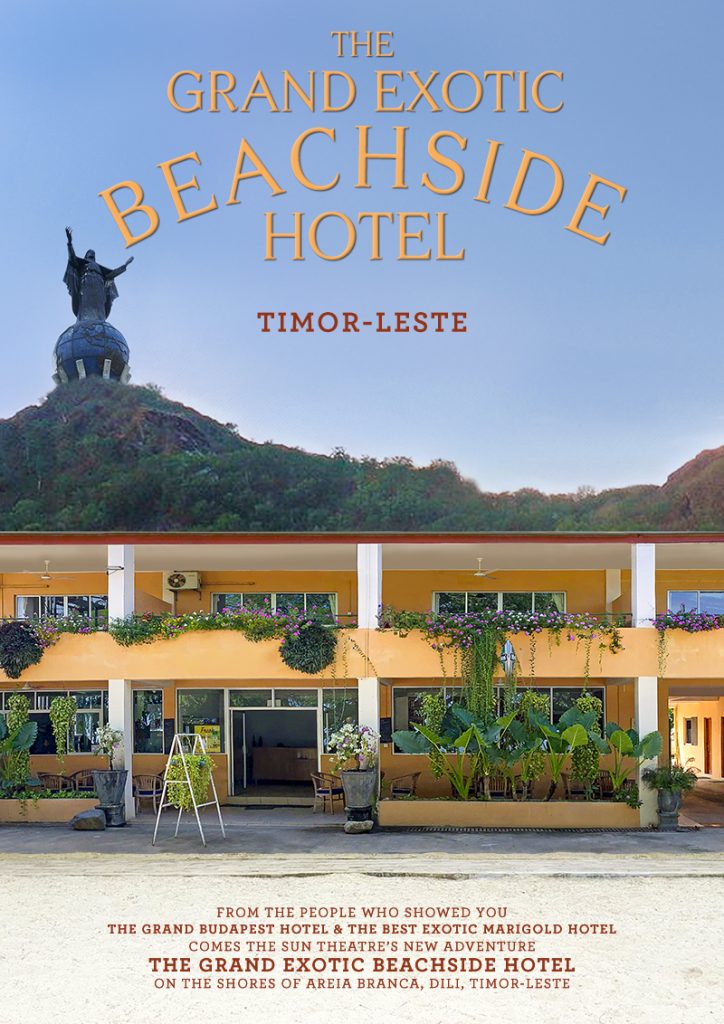 We've been visiting Timor-Leste for several years showing movies across the island nation and in the smallest of villages and have fallen in love with the country and it's wonderful people now we'd love to share the experience with you.
The Beachside Hotel is now offering A Taste of Timor packages. Seven, Eleven and Fourteen Day tours are available. We will help you book your trip, just reach out to us at the Sun Theatre. We will refer you for the recommended flights and explain what to expect and help you choose a package.
Once you are in Timor-Leste, from the moment you land until it's time to fly home, the hugely experienced team at Timor Adventures will take care of you. They have been leading the way with small group tours of up to 4 people, connecting with locals and seeing the sites with local guides.
While in Dili you'll stay at our Beachside Hotel, on the glorious sands of Areia Branca, a gorgeous lagoon, with Dili's only sandy beach. Elsewhere you'll be in hotels, home stays and eco resorts, depending on your itinerary.
To find out more contact:
Mel
info@beachsidehoteldili.com
Download the Taste of Timor brochure:
Taste of Timor Tour Brochure
or visit or the Beachside Hotel Website